Light up your living space with the king of dinosaurs.
The T-Rex dinosaur lamp lacks arm dexterity, and it makes up for it in terms of style and energy saving – with a chic, origami-style appearance and bright LED bulbs.
The T-Rex dinosaur lamp emits a soft orange glow from its horn-shaped resin body, and is one of the three prehistoric favorites, including Triceratops and Diplodocus.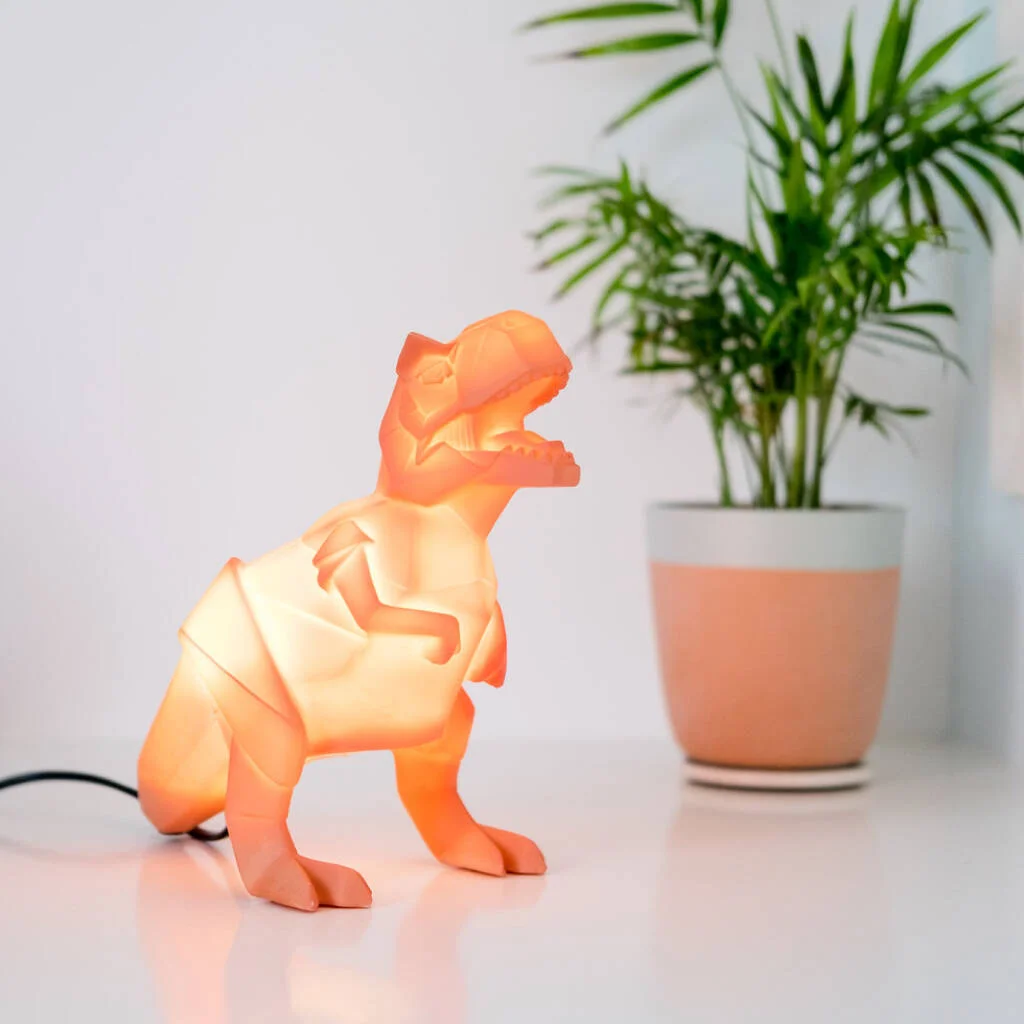 This stylish herbivore adds luster to your living space
Bring the Jurassic atmosphere of everyone's favorite long-necked (very extinct) herbivore.
The diplodocus dinosaur lamp is on the shoulder, looking around. Its poly resin belly is equipped with energy-saving LEDs, emitting a soothing blue hue.
The Diplodocus dinosaur lamp adopts a minimalist origami style design and is one of the three prehistoric classic series such as T-Rex and Triceratops.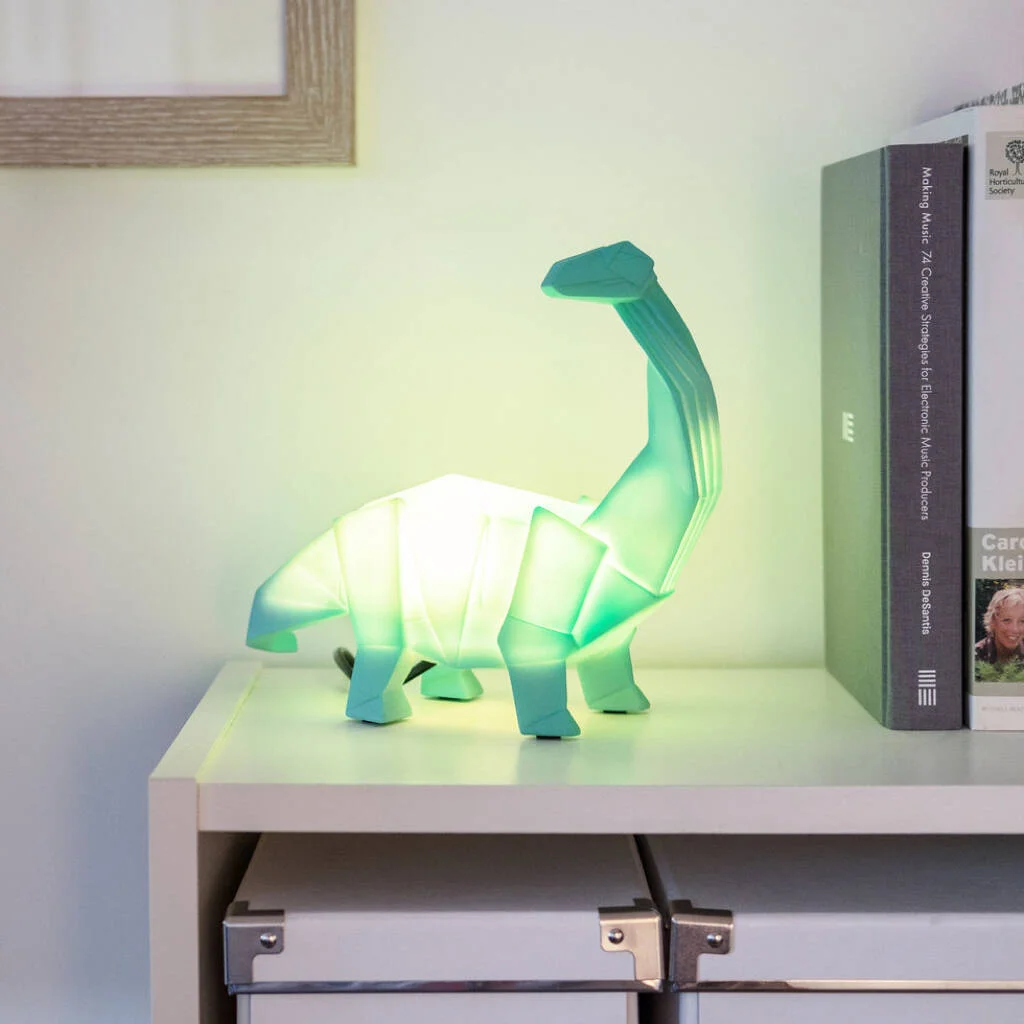 This mini dinosaur LED light can add a peculiar style to any room, very suitable for those who are afraid of the dark.
Children and adults of all ages are smart, bold, and full of personality. They like to display this small dinosaur lamp in the bedroom, study or camping.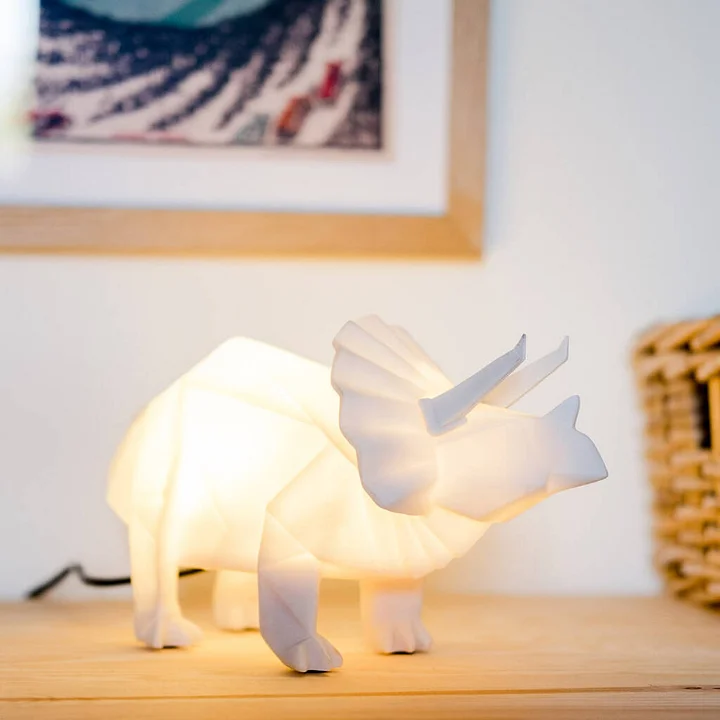 The simple modern design echoes the ancient art of origami, adding a prehistoric atmosphere to your living space.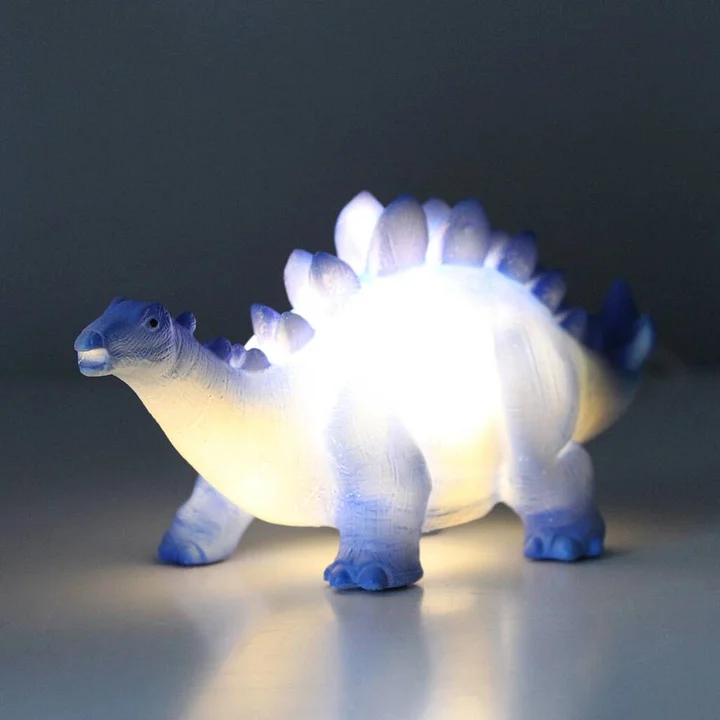 specification:
Size: height 9 width 16
Color: orange, green, red and white
Material: 100% resin
Two ways of use: Nomad (battery) or plug-in (USB)